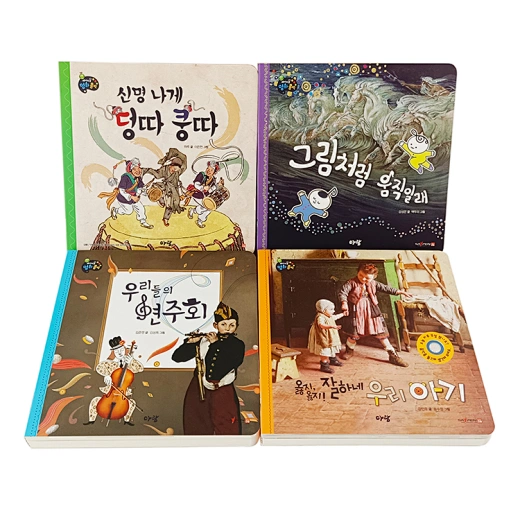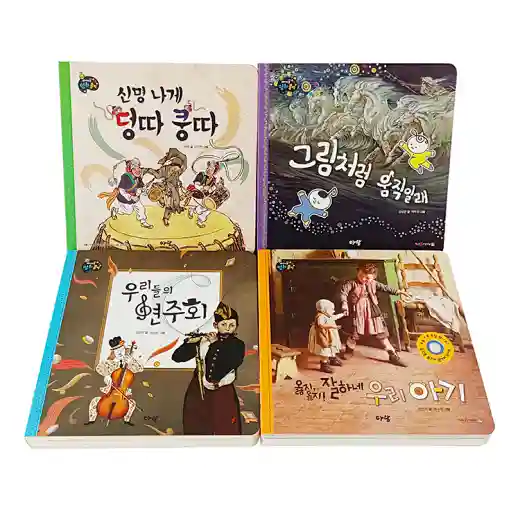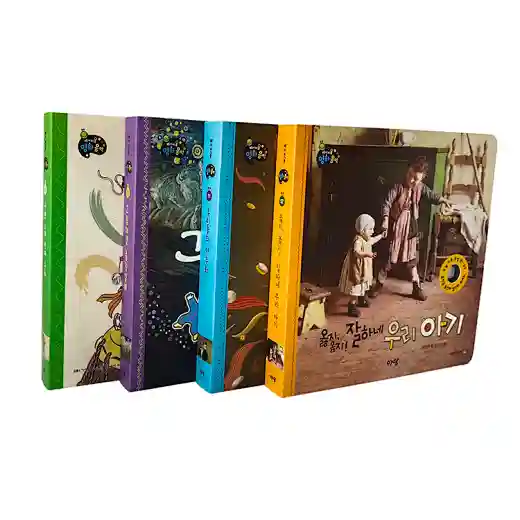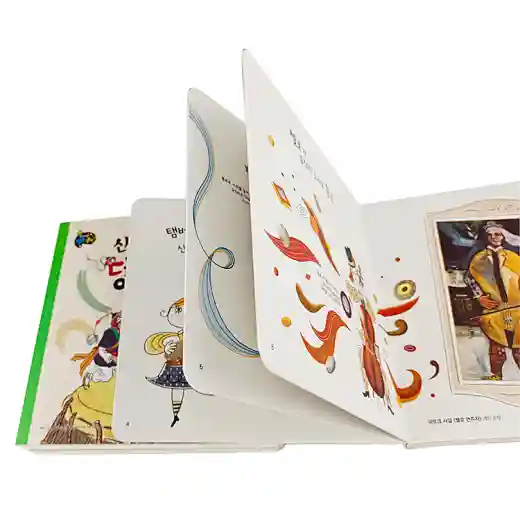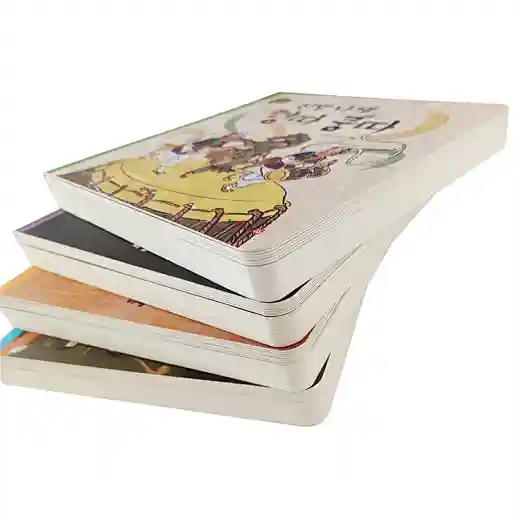 Children's Board Story Books with Music Sounds Printing Service
OEM
Supply Ability
100000pieces / Month
Country of Origin
Shenzhen, HK
US $1.50 - US $5.00
/ pieces
Size
:             190 x 190mm (Square)
Extent:          4PP Cover + 6 Spreading text + Base + Electronic Sounder (Supplied by Client)

Material&Printing
Cover:           4C + 1 Side Matt Lamination x 0C, 350gsm Huaxia Sun C1S(4PP)
Text:              4C +  1 Side Matt Lamination x 0C, 350gsm Huaxia Sun C1S(24PP)
Base:            0c x 0c,350gsm Huaxia Sun C1S(15.5mm thickness)

Binding:         Make base(15.5mm thickness),insert electronic sounder , text & cover die-cutting,Pasting text&cover, whole book trimming to size with two round corner
Packing:        In double wall export cartons & pallets, 20 copies per carton, shrink wrap per copy



Not every printing supplier and manufacturer can produce high-quality children's story books with sounds. In the past 20 years, we have tested and produced thousands of children's audiobooks and have mature printing technology and experience.

Children's books, especially young children's books, require perfect color design. Caimei has an advanced color management system and technology, and can skillfully use and create rich colors. We use environmentally friendly materials to ensure that every children's book is green and harmless. Every child who reads children's story books with sounds from Caimei will receive the most gentle protection.

Our factory have various and flexible custom OEM services. You have so many options on paper, size, binding, and printing quantity. At Caimei, you will get high quality services and perfect books at the lowest cost.

The price we offer is not the lowest, but it is not the highest, neither. Every penny you pay to Caimei will bring you value far beyond the price tag. We are experts in the printing industry and will provide reasonable suggestions to you throughout the printing process. 

Choose Caimei and contact usnow.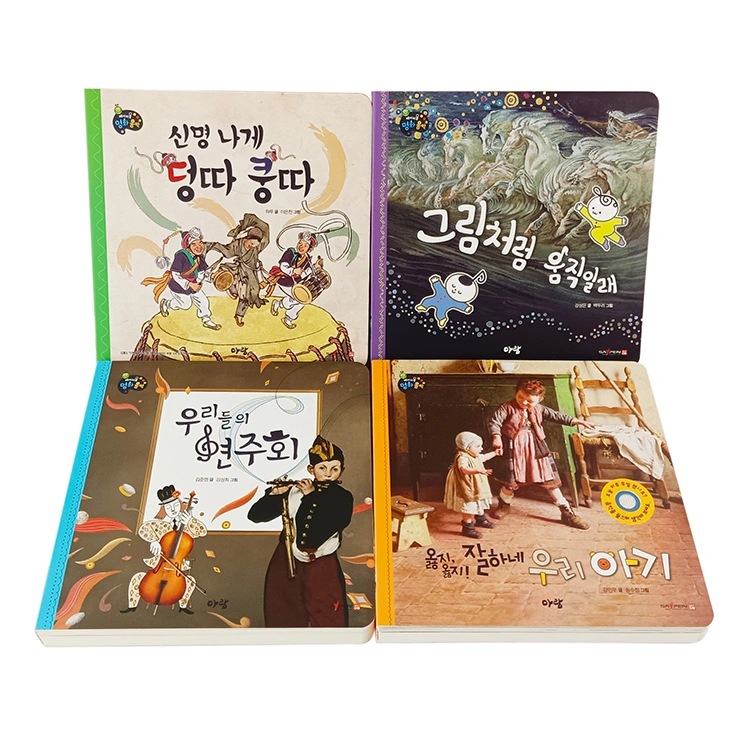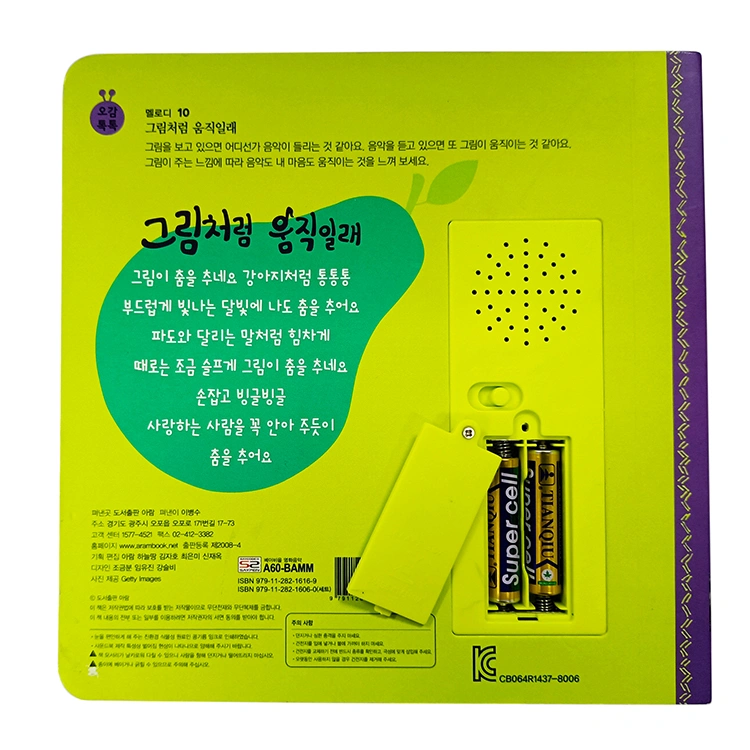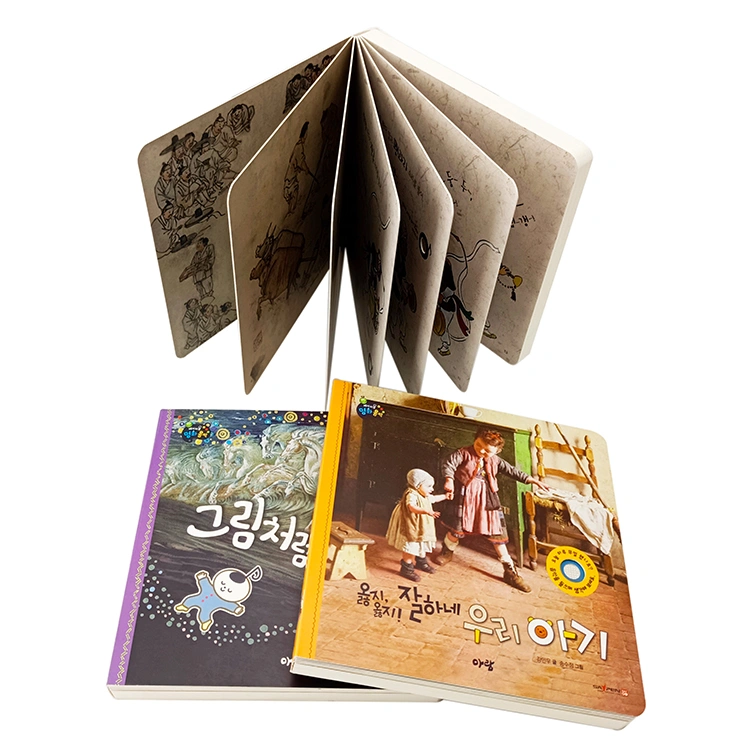 Photo caption: The photos shown above are just for your reference,and the product copyright only belongs to our publishers.No pirating or selling directly.
OEM Print Various Languages Children Sound Board Book Kids Korean Colorful Music Book Printing